Click below to find out more about Hunter Knepshield and all our other Modular Buildings, Solar Lighting, Sports / Park Equipment, Sports Lighting . . . and MORE!!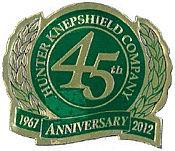 ADA Compliance Made Easy!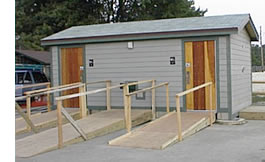 Hunter Knepshield's modular restroom facilities are ADA-compliant and are a cost-efficient and time-saving solution to upgrading older facilities. With about 50% of non-compliant facilities completely replaced due to the increasing costs of bringing them into compliance with ADA regulations, establishing compliance may not be as obvious as it would seem. Hunter Knepshield can provide new, maintenance-friendly, ADA-compliant, pre-manufactured facilities to help meet ADA regulations . . . often at a lower cost than establishing compliance of an older facility.